Meditation
Meditation is conducive to learn to enhance your focus abilities and to manage to refine your
thoughts; it also inculcates a habit of relaxing quickly and consciously.
The whole world is now suffering from growing havoc, Stress. Every denizen of the world is somehow suffering from the heat of stress by some or the other means. This petrified disease imbalances your ability to think in an ideal manner and eventually hampers your day to day life. As a result, when you are not able to manage, it leaves you dazed, impoverished and ashamed.
Gayatri Pariwar Pune with its objective of Self-development (Atma sudhaar) understands the harsh impacts of stress in human life and constantly works towards emanating meditation activities to strengthen an Individual and grow his capability to diminish the ill effects of Stress through effective and insightful meditation techniques.
Towards our responsibility to serve the society, several meditation programs have been retrospectively organised in various colleges, educational institutes, Corporates sectors, Schools, Orphanages, Societies and Old age homes. We Deem We do.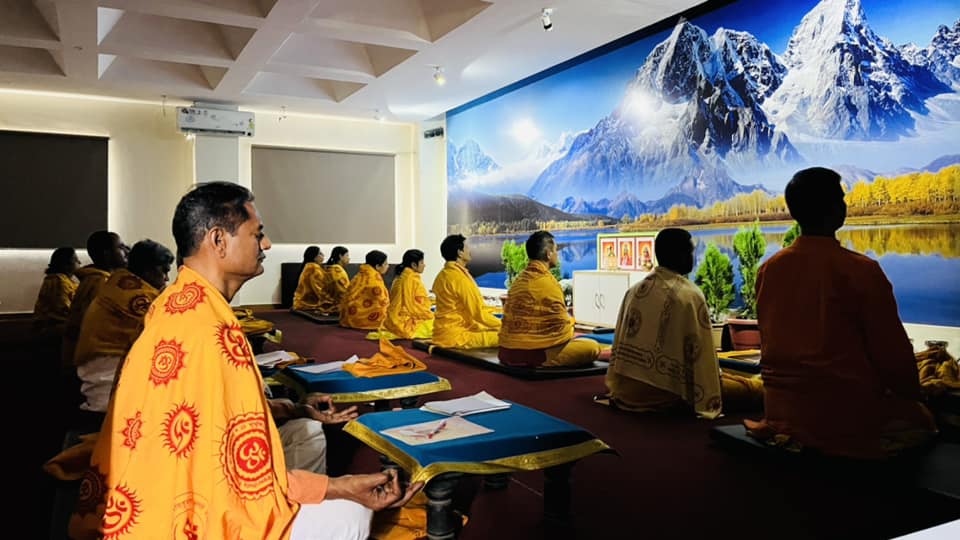 Retreats
Today's era is ablaze with malicious, ill full, spurious and perverted thoughts. Our minds inevitably keep receiving these artefacts by various Social and digital means. Human minds are easily magnetized towards these thoughts. It is elusive to get ample of good thoughts for our mind in order to keep working progressively. The responsibility completely lies with an individual to surround our mind with positive, healthy and progressive thoughts, which are constructive for the mind and body to ferment and grow wisely.
Gayatri Pariwar is blessed with the great, pious, practical and blissful thoughts of Guruji Pt Shriram Sharma Acharyaji and has been arranging many successful retreat programs. These programs play a vital role to help an Individual to emulate the thought process, rejuvenate the aura and revitalizes new energy which in turn prospers to keep them motivated towards their self-development, family development and social upliftment responsibilities and attainment of the real objective of life.
Wellness Counselling
Every person retrospectively consists of two detailed personalities within, One personality is more infatuated with Joy, Hope, Peace, Love, Humility, Kindness, empathy, truth ad socialized however the other part is more towards evil like anger, jealousy, greed, selfishness, resentment, inferiority, lies, revenge and egoistic.
It totally depends on how we raise and frame ourselves. The trick here is, we grow as that personality to which we feed the most and urge to portray in our behaviours and attributes. Initially, they exist with the same proportion and volume however proper nurturing is required to cultivate the ideal avenues in our behaviours. The right to choose is always left to an Individual which personality he wants to be framed as.
At Gayatri Pariwar Pune we strongly believe that there are ascertained ways and impeccable techniques already designed and stored in our pious literature and indigenous writings which help us to mould our belief and understanding in the righteous directions. Gayatri Pariwar arranges such Wellness counselling sessions to help the individual to overcome his smudged state of mind and cultivate as wise, Impeccable, socialized, Love, care and self-smug, rhetoric and successful personality.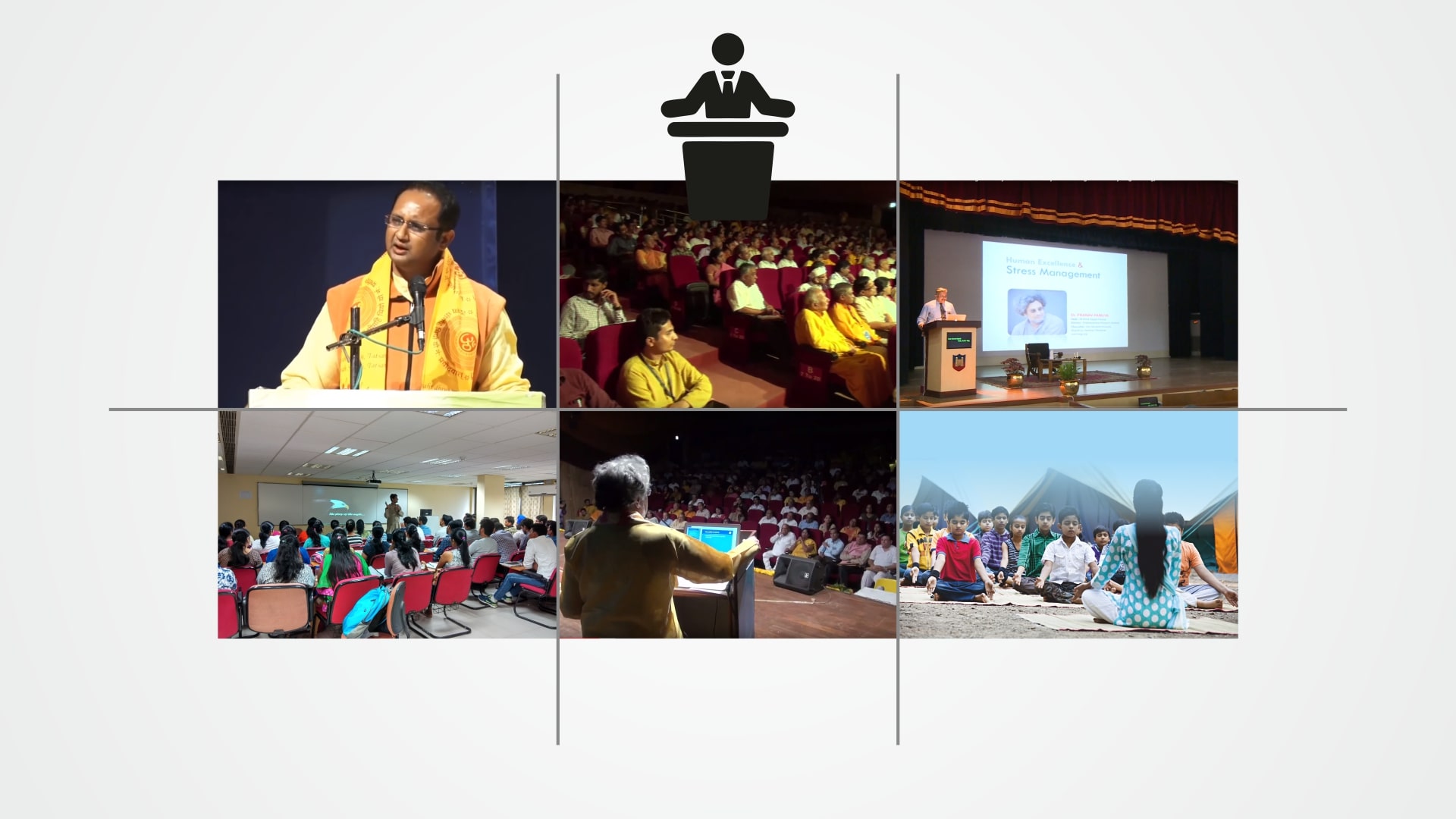 Corporate Training Program
Corporate training programs organized by Gayatri Pariwar Pune founts the enthusiasm by developing employees into highly confident, enthusiasm and passionate professionals. Our integrated and impeccably blended corporate training courses are well designed to focus on the core areas which are pivotal in the success of an organization. The format is designed to reinforce organizational competencies and address performance gaps by fuelling the employees with the ability to effectively manage their personal and professional challenges to harness the best output.
Gayatri Pariwar Pune has been organizing seminars and effective sessions on Time Management, Stress management, Family management, Life management, Child development, etc. courses which exemplifies a remarkable positive change.
Youth Empowerment
Youth are the roots contributions for any nation to lustre it as an enormous tree. The hope of the successful nation banks on the growth and upliftment of the youth. An ideal youth exemplifies qualities of being Healthy, Educated, Self-reliant, Courteous and Sensitive.
Gayatri Pariwar Pune strongly agrees to the fact that Youth is hopefully responsible to enlighten the future of the society and habits imbibed by the youth imminently impacts his self-development and growth which in turn is related to the social upliftment and strengthening the culture. Youth empowerment programs have always been stargazed and prominently organized to satiate the core Objectives of Gayatri Pariwar Pune. Working towards this objective Gayatri Pariwar Pune had organized programs in Schools, Colleges, educational Institutions, Coaching centres, Orphanages and several other public domains as Career Counselling, Job Placement support, Self-development verticals, Organizing seminars on Time management, Stress management, Thought refinement, Family management, Child development, Relationship building, Corporate behaviour, Village empowerment, Swacchhta abhiyan, Education to the underprivileged students, Beautification of the public places, Clothes distribution, etc. to support them grow and create a supportive environment as a whole based on Guruji's ideology of a blissful tomorrow.